Dolce Vita, The Reason for Rebel Dogs Rescue
About us..
​My passion has always been for animals with a soft spot for dogs. I want to save as many dogs that need me but always provide a home environment for them in doing so. I use foster homes for the dogs in the rescue and consistently foster many myself at any given time. I believe the translation from street life or shelter life demands the security and safety of a home.

So about me, I started rescuing animals as a young child and continued into my teens and early twenties. After starting my own family, we always had a dog in the house and then two and then that dog brought a friend so it's been a constant in our lives. I believe it's important to show and teach kids how much of a commitment that a puppy really is and that no matter what, you take care of them like family because they are, family!

I've saved dogs who were too terrified to walk at 4 months old due to abuse, no puppy should be too afraid to walk or have bite wounds all over their bodies. I keep dogs in the rescue for life if they are not adopted out and have been blessed to have amazing people as fosters who not only love them like their own but understand that each dog has their own journey. I do not euthanize dogs because they're not adoptable to the public, that just makes them more special to me. Ideally, every dog deserves a home and they seem to have a way to find their way into the people's lives that they are meant to be in ♥️.

I have rescued dogs who were set to die for behaving "too shy to the public", "mean looking", "unmanageable" or downright "aggressive" which was never the case to the extreme to lose their lives at such young ages. With time, patience, consistency, love, routine or medical care all dogs are given the chance at their own family, their dream no matter how long that takes.

These puppies, kittens, bunnies, dogs, senior dogs have taught me more about humanity and compassion than anyone could imagine. They make my world complete in every way.

I hope that you learned where my heart and head is with Rebel Dogs Rescue and become a part of our family in one way or another.

​Rebel Dogs Rescue, non profit 501c3 approved, all breed dog rescue located in Orange County, California.

Max and Neo Pet Gear donate one for one!
What does that mean for rescues like us? It means when you buy a collar, leash or any product from them, they donate one to a rescue! It's one of the best companies who work so hard every day to make our lives that much easier! Their products are top notch in quality and cuteness.
Check them out by clicking the button below!
Dog Tag Art not only makes the cutest pet tags but they also donate every year to foster dogs in rescues like ours! All of our dogs rock custom tags with our logo and info on them made by Dog Tag Art and donated to help us keep our costs down and we think they're awesome!
Order one for your doggo now by clicking the button below!
Rehoming Help Kit
Click on the button below to get signed up with Adopt a Pet's network to get your pet seen on their huge network of pet lovers, safely and done right!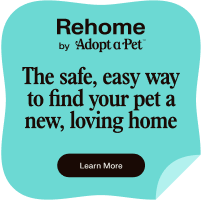 "A Rebel Dog is a dog in need of love and loyalty."
Kelly DiMaio, Founder/Official Dog Poop Picker Upper